TIDAC was established to serve Christians in West Africa and across the African Diaspora, to gain a deep appreciation for their rich traditions and cultures, and to understand how those traditions and cultures continue to enhance their faith. The Institute was founded to foster the academic study of African religious traditions and their relationship to the Christian faith as well as other religions.




About TIDAC



Through its classes, workshops, lectures, and seminars, TIDAC provides a forum for scholars, teachers, students, ministers, and laypersons to share in that study and increase their knowledge of traditional African religions and their historic and contemporary expression.



The Institute's campus is in Akropong, Ghana, where it facilitates interaction between persons from a wide variety of locations whose interests center upon West Africa. Through its training programs, the Institute offers academic courses, graduate degrees in the study of Christianity and African religions, and ministerial and vocational certificates. In addition, TIDAC offers a variety of seminars, lectures, and academic and church programs both in Akropong and in other locations around the world, all of which serve Ghanaian and other African Christians, as well as non-Africans who wish to gain a richer knowledge of both historical and contemporary practices of Christianity in West Africa.

What We Do

At its Akropong campus, TIDAC will offer three unique programs:

A course of study leading to a certificate that combines theological education and pastoral training with vocational skills from such fields as the building and construction trades and hospitality and medical services;

A Masters of Divinity degree for those who have already obtained a Bachelors degree and wish to pursue ministerial training;

A Doctor of Ministry program designed for those who have obtained the Masters of Divinity degree and wish to pursue further specialized training in a variety of research and ministerial fields.


Interested persons should contact TIDAC for further information on these programs.


Our Mission



The Institute's mission is to facilitate interactive learning and advanced study by scholars, teachers, ministers, and historians of the African Diaspora and African Tradition and Religion. Our vision is to develop an in-depth awareness of African culture and its relationship to Christianity, and to deepen the faith of those who have dedicated themselves to religious service.
Commencement at NYTS 2010

Daniel Nyante receives his Doctor of Ministry from
New York Theological Seminary at The Riverside Church on May 15, 2010.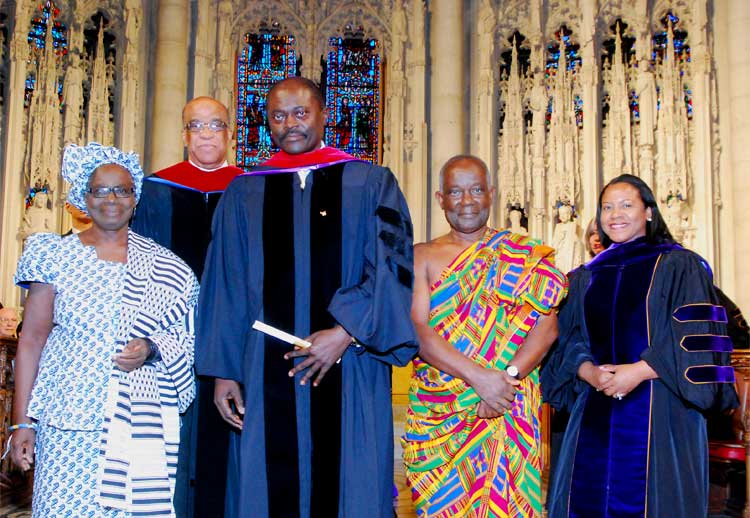 Pictured are: Dr. Mercy Oduyoye, Director of Institute of Women and Religion, Trinity College, Ghana; Rev. Dr. Felix Busby, Pastor of Canarsie Reformed Church in Brooklyn, New York; Rev. Dr. Dan Nyante; Professor Kofi Asare Opoku,
Professor at African University, Accra, Ghana; and Rev Cecilia Loving, Pastor Spiritmuv, New York.


An Excellence in Ministry Award is given to a Doctor of Ministry Candidate for a
Demonstration Project that makes a significant contribution to the theory and practice
of ministry—in 2010 awarded to Dee Kwam Lim and Daniel Nyante.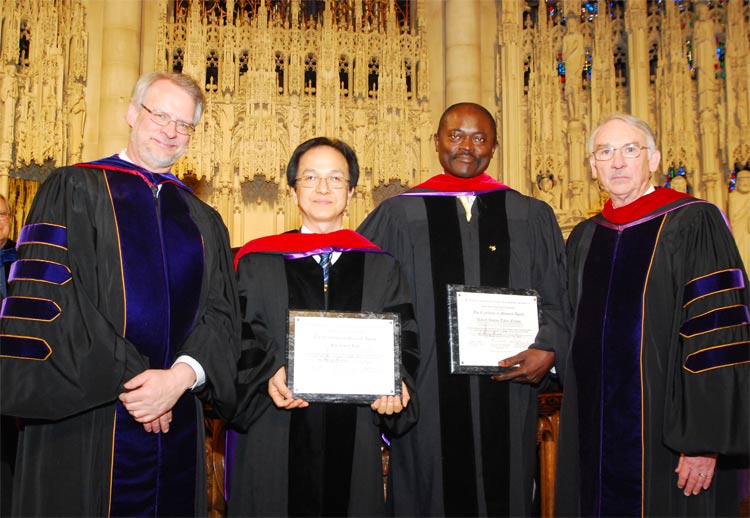 Pictured are: Rev. Dr. Dale Irvin, President of NYTS; Rev. Dr. Dee Kwan Lim; Rev. Dr. Dan Nyante;
and Rev. Dr. Keith Russell, Director of the Doctor of Ministry Program.